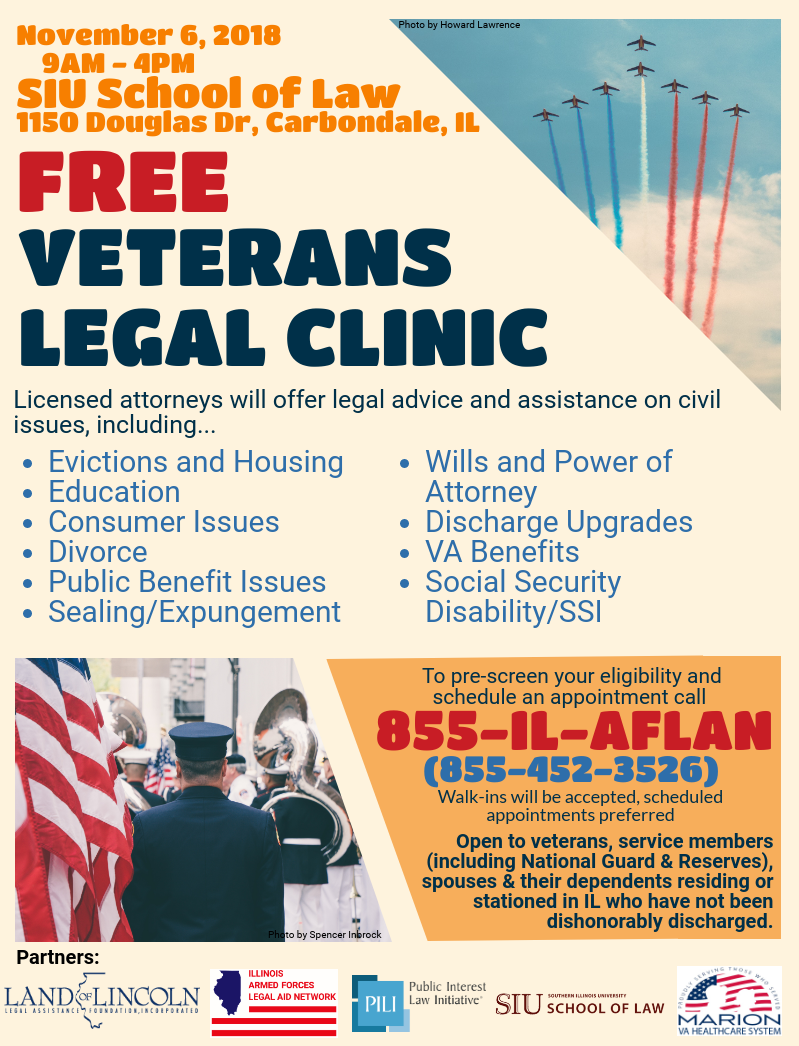 by Kevin Hunsperger
CARBONDALE, Ill. — The SIU School of Law is hosting a free event for veterans in November. The Veterans Legal Clinic is Tuesday, Nov. 6 from 9 a.m. until 4 p.m. at the until 4.
A variety of topics will be covered that day. If you know a veteran who needs legal assistance, call this number for more details, the correct number is: 1-855-452-3526.
---
To hear the interview with Martin Parsons, SIU Law School Veterans Legal Clinic and Lucas Park of Land of Lincoln Legal Assistance Foundation, click here.